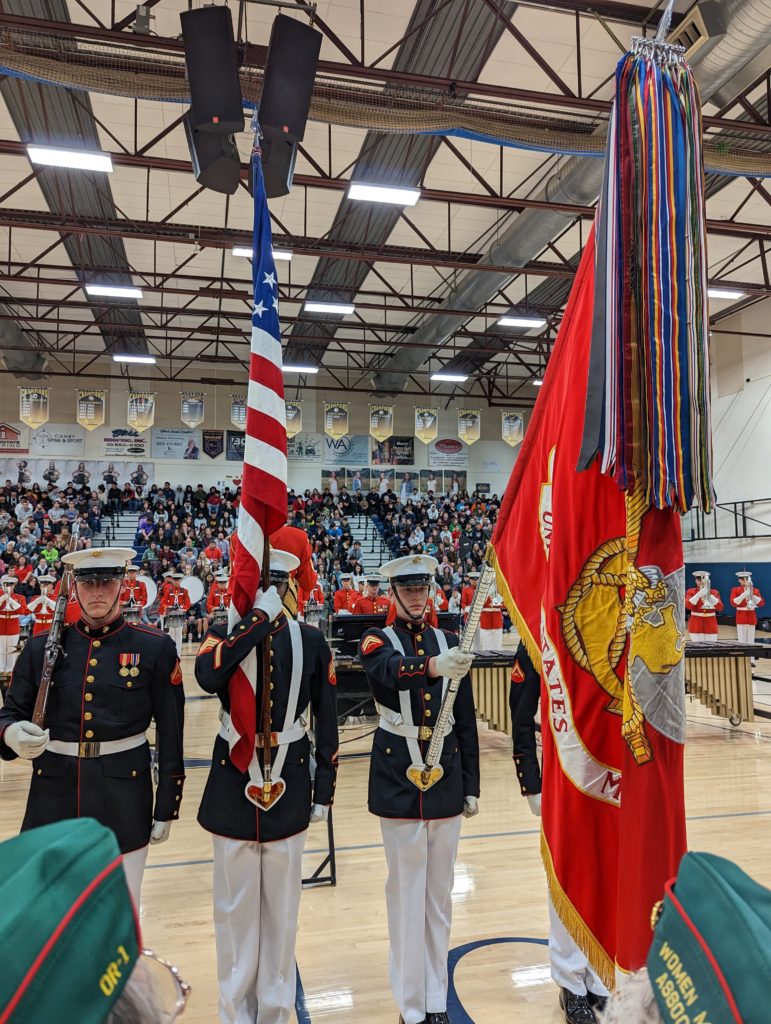 Members of the Detachment and other area veterans were treated to a special performance of the Commandant's Own Drum and Bugle Corps and the Silent Drill Platoon March 8 at Canby High School.
The Marine Drum and Bugle Corps provides music and drill ceremony to the Commandant of the Marine Corps and the Commanding Officer of Marine Barracks Washington, D.C. Founded in 1934, "The Commandant's Own" is the only active duty drum and bugle corps currently serving in our armed forces.
​The USMC Silent Drill Platoon is a 24-man rifle platoon that performs a unique precision drill exhibition without verbal commands. The platoon exemplifies the professionalism, discipline, and pride associated with the United States Marine Corps. The platoon was first formed in 1948 and became a regular part of the Sunset Parades at Marine Barracks Washington, D.C. The platoon members are selected from infantry schools and train as infantrymen. The platoon tours the country showcasing their skills in front of spectators at Marine Barracks Washington and at numerous events across the country and abroad.