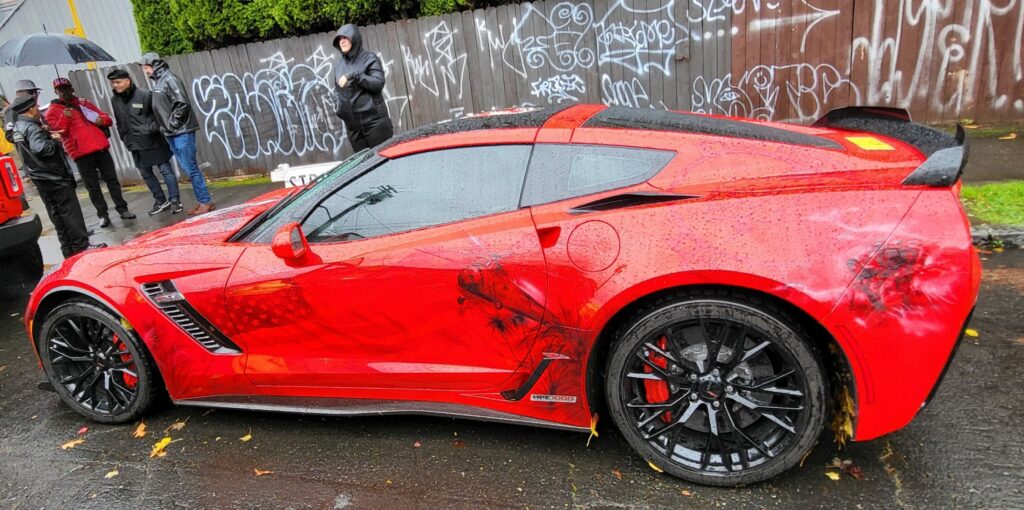 The 49th annual Portland Veterans Day Parade was held Nov. 11.
USS Oregon Detachment Members were joined by 6th ESB Marines' Color Guard, XO & SgtMaj; the 1stMarDiv Association-Columbia River Chapter; and Tualatin Valley Young Marines to honor the service of all U.S. veterans who have served or are serving in the U.S. armed forces. 
While the day was wet and windy more than 40 personnel and 5 vehicles participated in the parade. Pictured above is the Vietnam Memorial Corvette, which is owned by Lew Barnes and is dedicated to all who served, especially those who did not come home.